Step 5 - Setting Up E911
Enabling your phone for E911 calling
All phone that you set up will need to be E911 enabled. The way this works is by associating a physical address with a particular phone number. This way, in the case of an emergency, RingRoost can pass your address to emergency responders. To set up E911 go to the "Numbers" tab and add the address where you are using your phone (This address will be passed to emergency responders). After adding your number, go back to your PBX and on your "SIP Phone" control set the "E911 ID" to you E911 enabled phone number.
Note: You can set all phones to have the same E911 ID, just ensure that all the phones are at the same address and that your E911 number is reachable from the outside world, this is need so emergency responders can call you back.
Ensure that your E911 is setup and working properly by dialing "933" on your SIP phone, you should hear a voice prompt that reads back your address. Do NOT test your phone by actually dialing 911.
Example pictures of steps below.
1. Making your number E911 capable.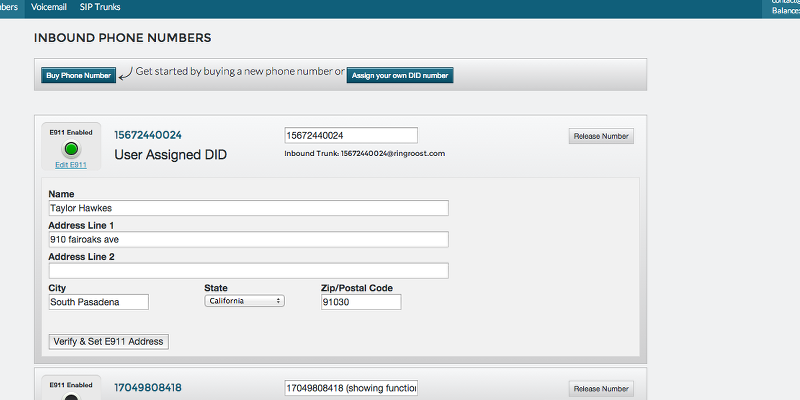 2. Setting you SIP Phone to use appropriate e911 number.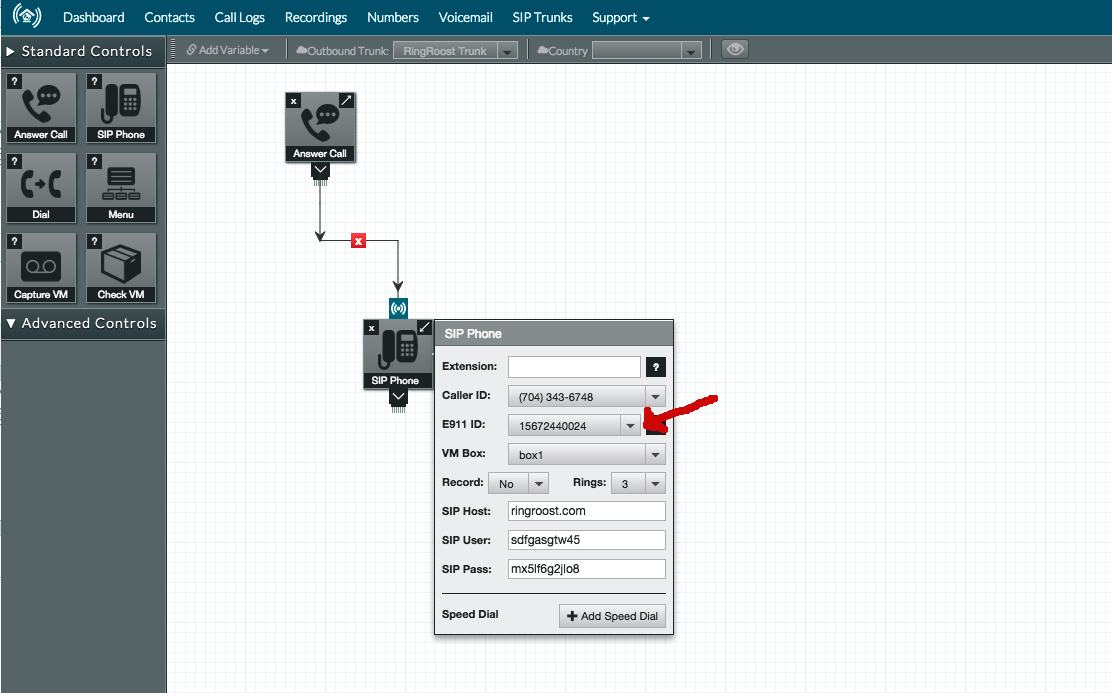 Note: If you are not using RingRoost as your carrier, you will need to ensure through your carrier that E911 is enabled.